Welcome to our central heating installation Liverpool page. If you are looking for competent gas safe central heating engineers to install a central heating system, then you've found them.
Our highly experienced, fully trained central heating engineers have been installing central heating boilers (gas and electric), radiators, thermostats, and pipework for many years.
Central Heating Design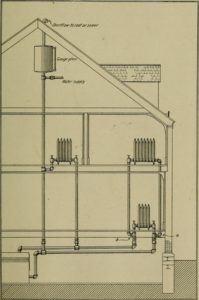 An important aspect of any new central heating system is planning and design. It is critical that radiator and boiler placement are properly considered. Failure to give enough attention to the layout of your central heating system can lead to inefficiencies, which can not only prevent your home from being properly heated but can also cost you more money.
The choice of boiler is an important factor. Different boilers have different features and capacities. A small bungalow will need a different boiler to a large 5 bedroom multi-storey house for example.
Boiler Installation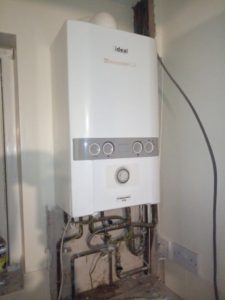 It is common knowledge that to install a gas boiler, you have to be registered and certified Gas Safe. As well as that, we think it's important that the engineer is also trained beyond that and has at least 2 years experience fitting domestic boilers.
Boiler location is very important, as gas has to be routed to that location, as well as water supply, all radiator, and hot water pipes and gas flue. These are all critical factors that can influence the boiler location.
Radiator Installation
Installation of the radiators is usually reasonably straightforward. Size and positioning of each radiator are important to ensure that each room is heated equally and sufficiently. Get this part wrong and you may have a warm bathroom whilst your living room is too cool. Getting this right is largely down to experience and training is of course important.
Prior to radiator installation, we will typically discuss with the customer to ensure that they are in agreement before any holes are drilled.
Pipework Installation
When fitting copper pipes to carry hot and cold water around your home, it is important to consider how the pipes can be routed. Can they go inside or through walls? Are there any obstacles in the way? Do the pipes need protecting? could they be blocking anything? The diameter and materials of pipes are also important. Sometimes pipes need to be flexible so plastic or braid pipe has to be used, other times copper can be used.
If you would like to discuss a central heating installation project with a specialist central heating engineer, give us a call using the phone number at the top of the site or use our contact form.