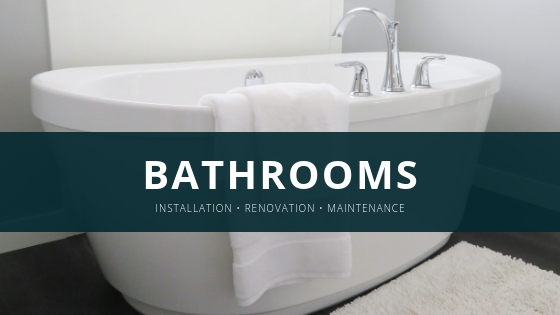 NW Plumbing Services are rated as some of the best bathroom fitters in Liverpool. If you are looking for a new bathroom installation, or a full bathroom refurbishment from design through to turning on the taps, we can help.
When it comes to bathroom installation, Liverpool is home to the top professionals in the industry, and we have many happy customers to prove it. Our local bathroom installers are fully trained and very experienced.
bathroom suites Liverpool
If your tired old bathroom could benefit from a makeover, or maybe you've just moved into a new home and you'd like a new bathroom installation, then we can help fit some of the nicest bathrooms Liverpool has to offer.
Our bathroom installation engineers are highly experienced and carry out all work to the highest standards.
Liverpool Bathroom Fitters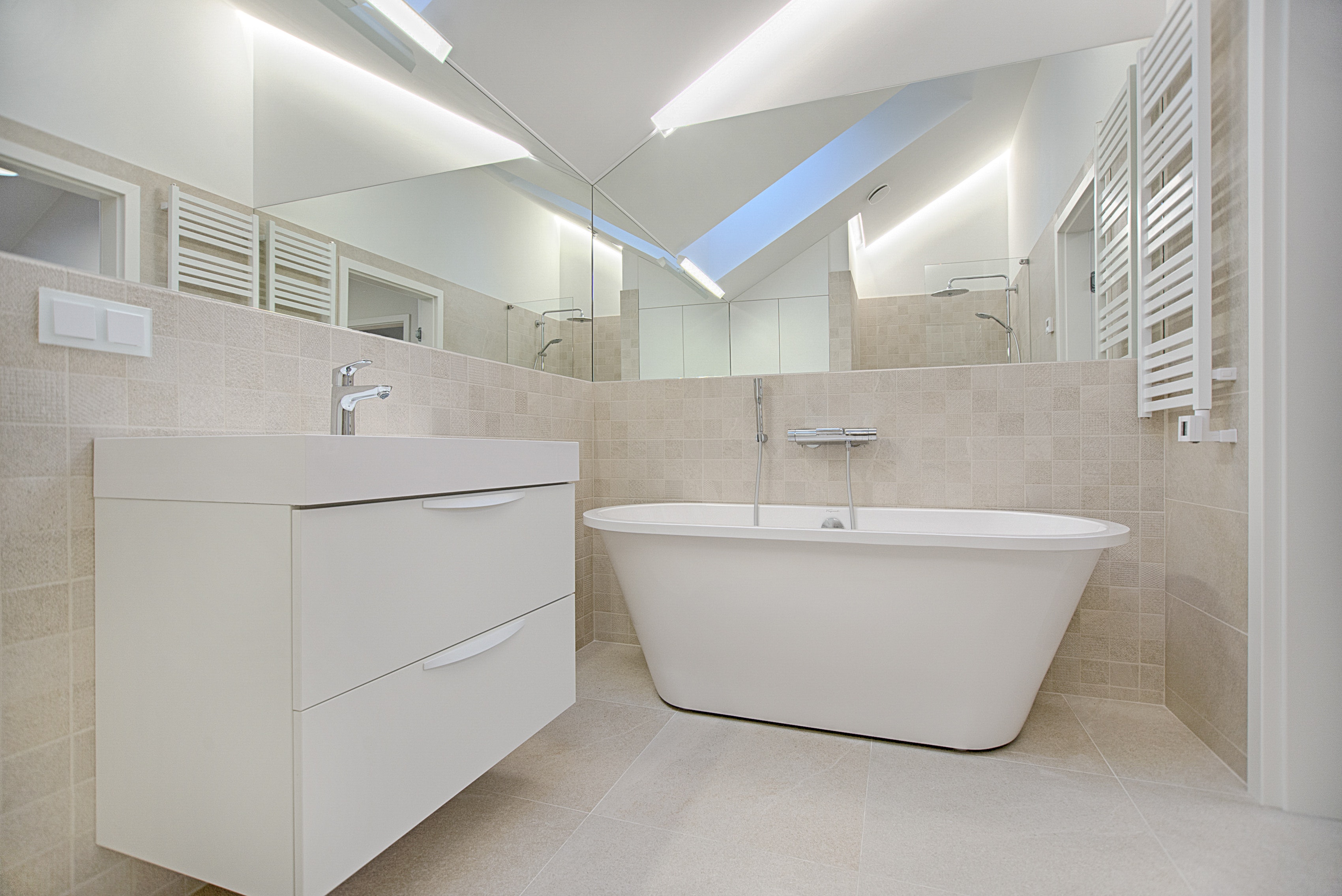 We'll start by helping you plan and design your new bathroom, considering factors such as layout, plumbing configuration, cost and style. If you'd prefer to do this all by yourself or with our support, it's up to you. We can work around your requirements.
Once you have decided on how you would like your new bathroom and you are completely happy with the positioning, style and cost, we will proceed to order in the suite and schedule a time and date to start.
On the date of the bathroom fitting, our trained bathroom installers will arrive at your property and start work. We will take care to look after your property as if it was our own, and cause the minimum of disruption to you and your family.
As the project continues, we will keep you informed of the progress. We will source accessories and supplies as we go, so that the project is completed to the agreed timescales avoiding any hold-ups.
Once the bathroom installation/renovation has been completed, we will invite you to review our work and fully inspect to make sure that you are entirely happy with the work completed.
Our work is fully guaranteed so in the unlikely event that you experience any problems with the workmanship carried out, we will return to rectify those problems to your satisfaction.
Bathroom Refurbishment
We have been carrying out bathroom refurbishments/bathroom renovation in Liverpool for many years and it is our specialist service. We have a wide range of experience with all types of bathrooms, en-suites and wet-rooms.
With a typical bathroom refurbishment, it's just a case of shutting off the water supply and electricity to the bathroom and removing the old suite. This can kick up some dust and mess, but our bathroom fitters are professionals and will minimise disruption as much as possible during the refurbishment.
Once the old bathroom removal is complete, we proceed to have pipes rerouted where necessary and electrics and underlying structural work done. We have a dedicated team of specialists for each of these tasks.
When the necessary foundation work has been carried out, it's time for the installation of the new bathroom suite. Our bathroom fitters will take care to ensure that every task is carried out to the highest standards. We won't leave until every drip is fixed and every seam is sealed and looks great.
After the bathroom refurbishment is complete, should you experience any issues with your new bathroom, call us within 14 days and we will do our best to resolve any issues you have. Customer satisfaction is our main focus as happy customers equal a happy business!
How long does a bathroom fitting take?
It can vary depending on the size of the bathroom and whether or not we have to do things like re-route the soil pipe.
On average, it takes us around two weeks to fit a new bathroom. This includes removal of the old suite, plumbing, plaster-boarding, tiling and fitting the new suite. If we discover any underlying issues, or if there is extra work involved, it can take as long as four weeks for a bathroom installation, however, we will keep you informed and updated along the way with timescales.
What is a typical bathroom fitting cost?
The cost of a bathroom renovation depends on a range of factors including the size of your bathroom and the cost of the bathroom suite itself.
A typical quote for an average sized, average quality bathroom renovation would be around £5,000-£8,000. This includes:
Removal of the old bathroom suite
Plaster-boarding and plastering as necessary,
Tiling
Plumbing-in of sinks, baths and toilets
Any electrical work (such as lights and electric showers)
For a better idea of the cost of installing your new bathroom, give us a call and we'll happily discuss further and give you a more accurate figure.
Can't I just fit my own bathroom suite?
Unless you have experience in plumbing and home renovations, we wouldn't recommend that you attempt to fit your own bathroom yourself. You may find that you can do some of the work to a reasonable standard, but your lack of experience will probably come through and the end result will almost certainly be below the standard that a professional bathroom fitter would achieve.
You will also find that the project takes significantly longer than it would take a professional, as you have to research as you go. A professional would instinctively know what tools and supplies they need ahead of time and could complete the work to the highest standards without having to take a lot of time to study and carry out research.
Can you supply the new bathroom suite?
Yes, we can do everything from removing your old bathroom to plasterboarding, plumbing, tiling and even electrics (using highly skilled, fully qualified specialists). We can even help you decide on which bathroom suite elements are best for you.
If you prefer, you can choose your own bathroom suite, or we can provide you with options that you can review and choose from.
Our recommendations typically includes cheaper budget option, a mid-range bathroom suite and a deluxe, albeit more expensive, premium option.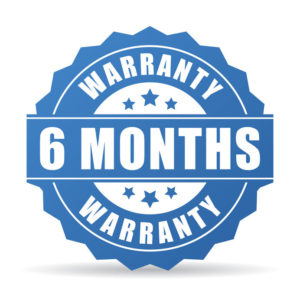 Is your work guaranteed?
Yes, all of our work is fully guaranteed for six months after the date of fitting. If you have any leaks or issues with your new bathroom, we will return and resolve the issue for free, under the guarantee.
To add to that, all good reputable bathroom suite manufacturers typically offer a 10+ year warranty on their products, so keep your receipts safe if you purchase your own suite.
Will you dispose of my old bathroom suite?
Absolutely. Part of our bathroom fitting service includes the removal and disposal of the old bathroom. We don't think a job is complete if there is a mess left in your home, so we take every care to clean up after ourselves.
We can also arrange for a skip to be delivered to the property when the old bathroom is to be removed and disposed of, so that all waste is properly and appropriately handled.
If you prefer, you can keep your old bathroom suite or arrange your own skip. We are totally flexible to your needs.
Can I see examples of your previous work?
Of course, any bathroom installer can tell you how great they are at fitting bathrooms. The proof of the proverbial pudding, as they say, is in the eating. So we're always happy to share photos of our previous work and may even be able to invite you in to see some of our previous projects in person. We have been fitting Liverpool bathrooms for years and have many, many satisfied customers.
If you'd like to see examples of our previous work, feel free to give us a call and just ask. We have installed all kinds of bathrooms, washrooms, en-suites and wet rooms, in a wide variety of vintage and contemporary styles, so this may even provide some inspiration for designing your perfect bathroom.
So if you're trying to find a bathroom fitter that can make your dream bathroom happen, complete the form below.
Our other services
We may specialise in bathroom renovations, but we're not a one-trick pony. Our team of expert plumbers and central heating engineers are very experienced in all areas of domestic plumbing. Some of our other services include:
We partner with certified gas safe central heating engineers who are able to work on gas boilers. We can diagnose and fix faults, and even install new central heating systems.
Our team can carry out full bathroom installation, from selecting the right cupboards and appliances, right through to turning on the tap.
We have the specialist tools to be able to free all kinds of blockages on sinks, toilets, drains and gutters. We free 99% of blockages within an hour!
The constant drip drip drip of a tap can be a real annoyance. A dripping hot tap can even cause the central heating boiler to constantly fire up, not only costing you money but also causing unnecessary wear and tear on the system. We can generally fix dripping taps on the spot, using parts we have in the van.
Our skilled plumbers can shut off your water supply, identify the source of leaks and fully repair the leak itself. Whether it is a burst pipe in winter, or a leaking joint under your bath, our expert plumbers can identify and resolve, fast.
Our plumbers can respond to emergencies within an hour on average. Our professional plumbers can also advise on the phone how to shut off your water supply to stop any leak even before we arrive. Simply call our number in an emergency plumbing situation